Born November 15, 1887 in Sun Prairie, Wisconsin,
Georgia Totto O'Keeffe
grew up in Virginia and later moved to New York. In 1912 she moved to the Southwest and fell in love with the landscape and
found much of the inspiration for her paintings. She was a beautifully creative, intelligent woman who played by her own rules. I like that. Happy Birthday, Georgia!
(source)
To create one's own world, in any of the arts, takes courage.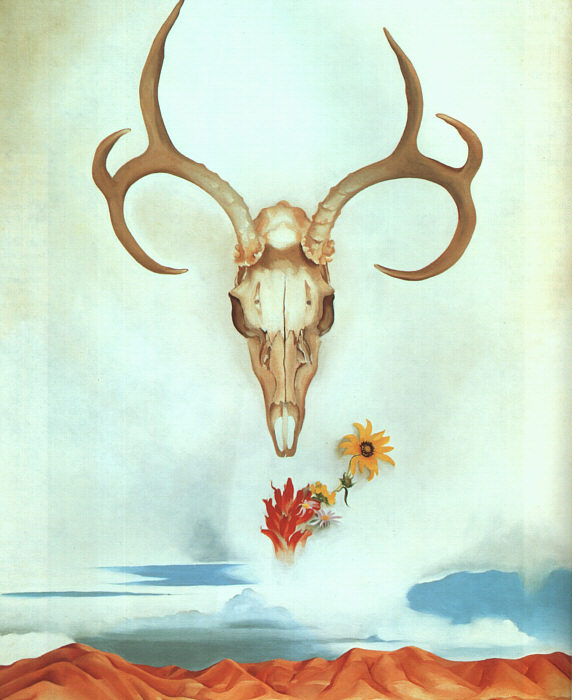 Summer Days, 1936
I said to myself, I have things in my head that are not like what anyone has taught me -- shapes and ideas so near to me -- so natural to my way of being and thinking that it hasn't occurred to me to put them down. I decided to start anew, to strip away what I had been taught.
I found I could say things with colors that I couldn't say in any other way -- things that I had no words for.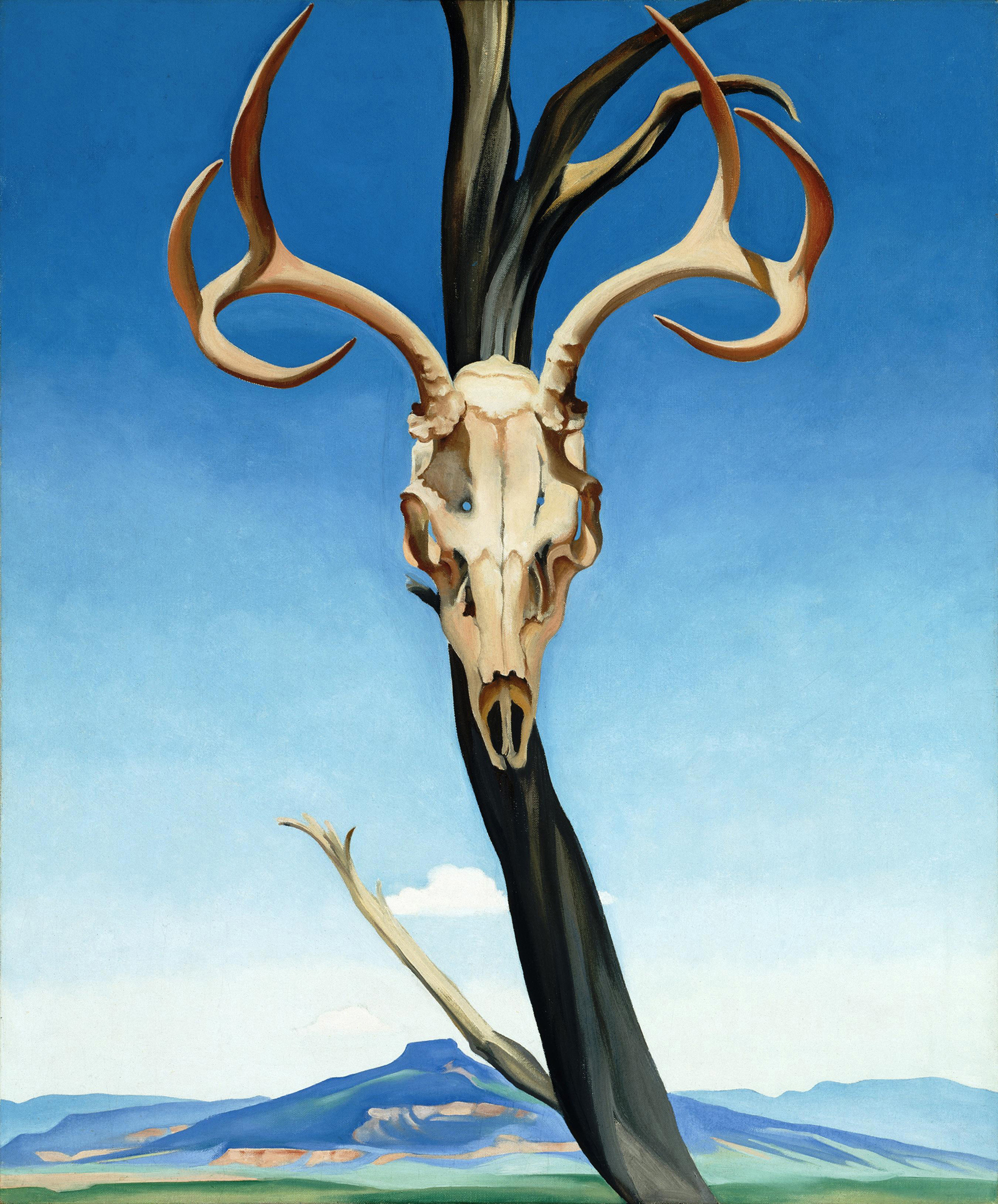 Deer's Skull with Pedernal, 1936
(source)
Making your unknown known is the important thing.
I've been absolutely terrified every moment of my life -- and I've never let it keep me from doing a single thing I wanted to do.
See, Hear, Feel.
Georgia.